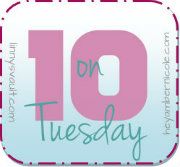 O1.
We've had way too many patients passing away recently, it makes me want to appreciate the time I have to live life to the fullest as our patients did.
O2.
The weather has been really nice late with blue skies, the sun out & a slight cool breeze. Do I smell cute skirts & the like coming out of the closet?!
O3.
Chinese New Year came & went in a flash, whew~ I miss receiving hong bao
(
red pockets
)
from relatives :P
Delish CNY food by mommy dearest
O4.
Is it seriously only 2 more days until Valentine's day?! Vinh & I haven't even talked about our plans...if we even plan on having any, lol.
O5.
Only 8 more days 'til my 6-month wedding anniversary ♥
O6.
I attended my
first Yelp event of the year
(
I don't really count Yelp Helps as one
)
at the Castlewood Country Club on Sunday! 'Twas fun getting fancied up & having drinks :)
Annie the Yelper :P
O7.
I keep craving McD's yogurt parfaits lately *drool*
O8.
Ahhh! I ran out of hot cheetos...must get moar! >:O
O9.
I really doubt I can take more than one day off for my 1-year wedding anniversary now *sigh*
1O.
Is it the weekend yet? LOL! I think burnout is inevitable for my working life in the skilled nursing facility.