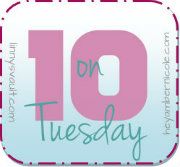 O1.
I had the most relaxing time on my
half year anniversary
last week *sigh* First time massage & spa time :)
Spa time with the hubby
O2.
I cannot wait for my first Yelp Elite event tomorrow night *squee* VIP soiree & then a move screening :D
O3.
One of my favorite patients was discharged home today & she was crying while saying her goodbyes: happy to go home & grateful for all the help she's received from all of us. She called me her pretty little doll
(
in Spanish:
mi muñeca linda)
every day I saw her for therapy :)
O4.
OMG, the Color Run is happening this weekend in SF! I'm walking the darn thing since I want maximum color on me! Bring it on Color Run!
O5.
My internet is slow as shizz cuz the hubs is downloading a patch for Guild Wars 2, ughhh...
O6.
Do you like my hat that one of my patients made? LOL!
Extreme hat-age going on, haha
O7.
Really random, but I'm waiting for the
NOH8 campaign
to swing back to the Bay Area so that the hubs & I can do a photo together ;)
O8.
Mother Nature needs to take her damn present back, I'm tired as heck after working 9 hours yesterday & 8 hours today *yawn*
O9.
I am ready for Oz: The Great & Powerful to come out in theaters! Hello sexy James Franco ;)
1O.
Here's to hoping this week passes by quickly work-wise. I'm just pooped with how busy we are!