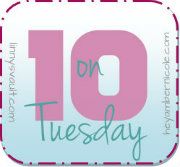 O1.
I really dislike losing one hour of sleep on Sunday, ugh! Plus, I had to work so it was sucky x2. However, I do like having more daylight instead of darkness.
O2.
Speaking of daylight... I shall be seeing Maroon 5 live tomorrow, eek! :D
O3.
Another musically related note, I am awaiting March 14th so that I can buy the presale tickets for the Train, Gavin DeGraw & The Script tour. Yes, I'm a Gavin groupie, shut it ;)
O4.
This past weekend was awesome because I had a mini class reunion at Elaine's surprise baby shower. Oh how I missed my OT All-Stars & our crazy laughter :D
Crazy OTs at the baby shower :P
O5.
I totally recommend going to see Oz: The Great & Powerful. Not only were the graphics gorgeous & a great story by Disney, it has friggin' James Franco in it *drool*
Fangirl mode activate!
O6.
BTW, I am the proud owner of Oz in a box aka Franco in a box thanks to my bestie's mother, LMAO!
I have Franco in my hands!
O7.
Two coworkers in the social services department told me to "
go home & multiply, make lots of babies
" over the past weekend... I'll have babies when I want to dammit :P
O8.
I'm liking the new original song by Alex Goot called "Secret Girl" ♥
O9.
It's slightly crazy, but I'm on my way to finishing my 11th month of working as an occupational therapist! It's crazy that it's been almost a year since I passed my national board exam & started my journey to being a real OT!
1O.
The end
(
yes, I cheated for this last one, haha
)
:P