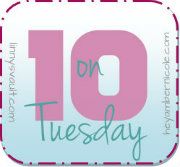 O1.
I played photographer for my friend's
maternity photos
on St. Patty's Day! Yup, I'm awesome...as in helping her out, not for my photography skillz per se ;)
Aren't they cute?!
O2.
I want this cute & soft bunny plush keychain! However, it's $115 cuz it has friggin' Swarovski crystals on it *sigh*
So soft & blingy!
O3.
I have been complaining for 9+ months of me working that there aren't enough pulse oximeters (they measure your oxygen saturation & pulse). Well I finally bought my own & it's pink! I have also hidden my initials in places so that if someone jacks it, I can say it's mine. Plus, I'm the only person with a pink pulse ox ;)
Ain't she purty?!
O4.
I signed up for the Color Run again...this time it's closer to my home turf of San Jose! It'll be May 18th & it'll be a team of five: Vinh, Debby & her hubs, Shwe & I. Basically, co-workers plus Debby's hubby :P
O5.
I want to take a vacation with the hubs for 1+ week sometime this year, but I'm not sure where. Hawaii? Anyone have any suggestions?
O6.
Guess what?!
Cindy
& I have teamed up again with a new swap that'll go live next week! Keep an eye out, it'll be a fun one ;)
O7.
I dread this Friday as I will be working in the Castro Valley facility, gahhh! At least there is talks of the rehab staff going out for lunch so that'll be fine :P
O8.
I finally got my name changed in the documentation system at work today! I am officially Annie Mai & it's weird trying to sign my new last name, bahahahaa! Now I just gotta wait for my new name on my next pay stub so I can change my bank & credit cards & then I'll be done with name changes, phew~
O9.
I'm excited for tomorrow night! I get to have a girl's night out with my preggo friend from above along with Debby & my OT Fairy! One last hangout before the preggo pops, haha :)
1O.
Have you added me on Bloglovin' yet?!